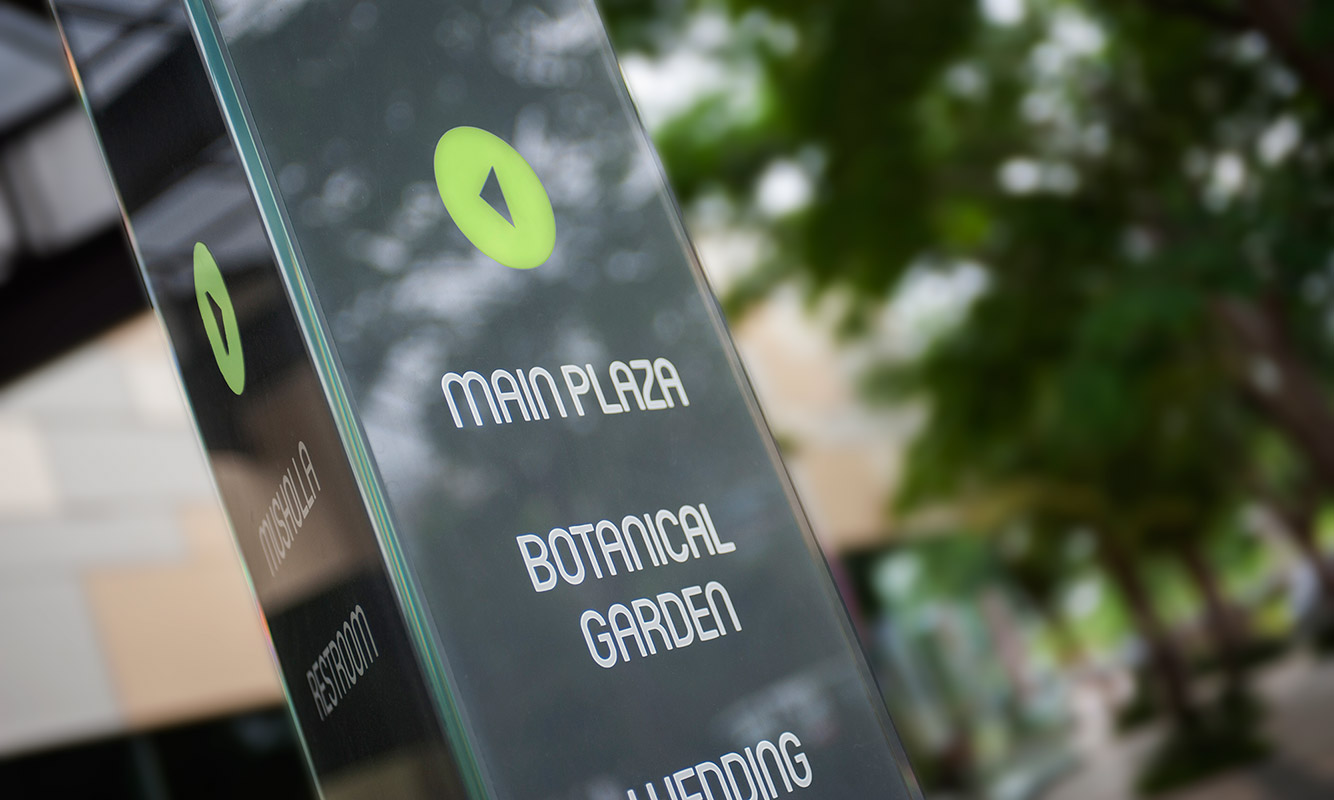 client: Sinarmas Land | project: The Breeze | BSD, tangerang, Indonesia, 2013
The Breeze is an outdoor mall, with a strong focus on F&B and entertainment. Indigo developed the branding, logo (in collaboration with 'Ndy sain) and provided the design and construction details for all signage.
Materials used in the project were concrete, aluminium sheet, glass and polyurethane coated steel.
PU coated, rolled aluminium sheet signs for taxi queues.
PU coated, rolled aluminium sheet signs placed at the lake side.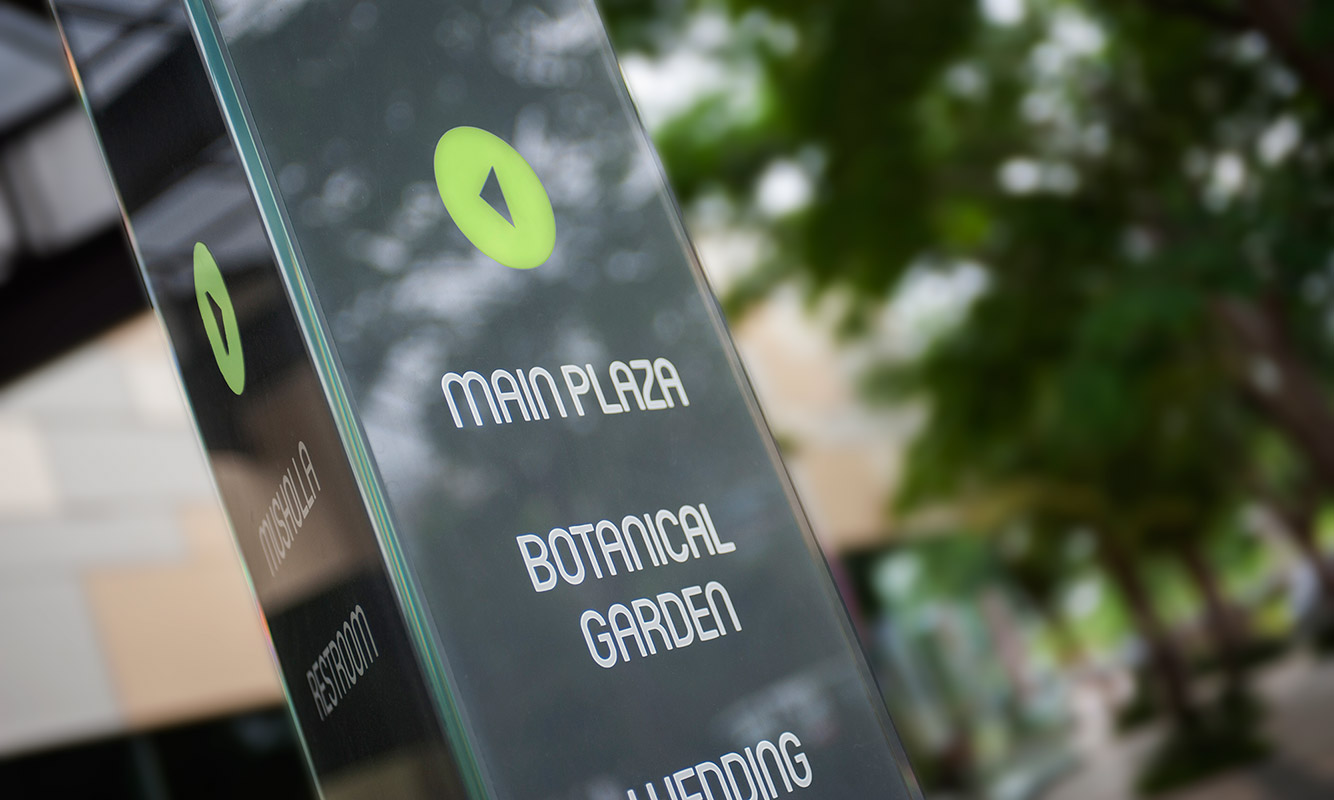 Triangular, back lit directional signage for pedestrians.
The project has planted a number of unique Baobab trees. Indigo designed the outdoor signs that tell the story behind these "trees of life"
Warning signs placed on the handrails are mounted with stainless steel fittings.