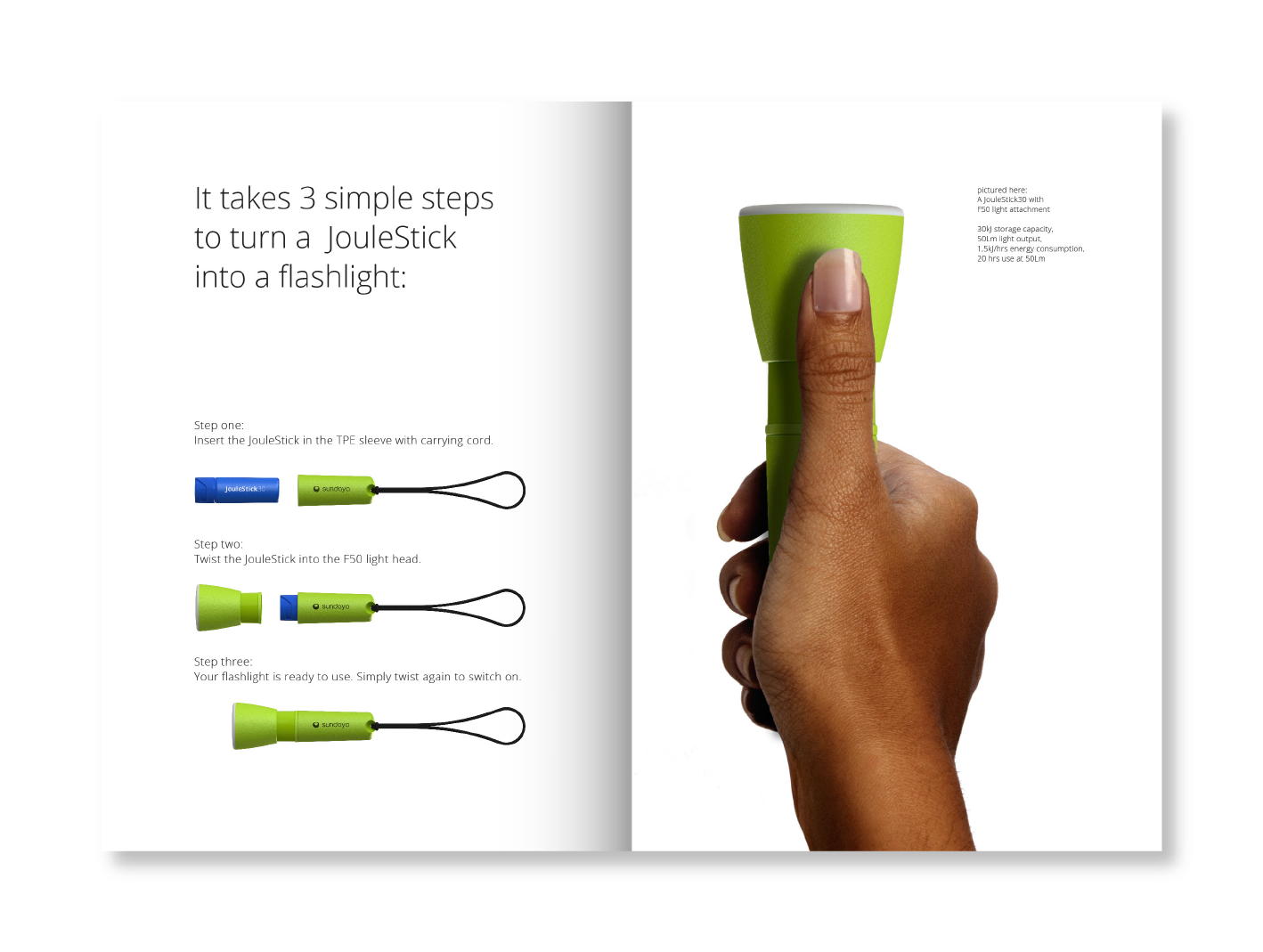 client: Sundaya International | project: JouleStick Brochure | Sentul, Indonesia, 2016
Sundaya International designs, develops and produces innovative products that focus on decentralised, sustainable use of energy. The JouleStick product line is an innovative, low cost system that provides light and electricity to charge a mobile phone for those who are not connected to the power grid.
Indigo assisted in the development of the products, styling and the marketing brochure. All product images were rendered from accurate 3d models, as the brochure was presented before the range was production ready.